ABLOG GIST : Cristiano Ronaldo wins prestigious award for fifth time to equal Lionel Messi's record haul
December 09, 2017
The Real Madrid striker claimed the La Liga title as well as the Champions League in another trophy-laden year, beating Messi and Neymar to the accolade
All of a sudden there was Cristiano Ronaldo, appearing round the corner, walking on to the stage beneath the Eiffel Tower, clutching a golden ball under his arm. At a glitzy ceremony befitting a man with diamonds in his ears, Ronaldo celebrated his fifth Ballon d'Or award, beating Lionel Messi to the prize and matching his rival's record haul.
It was expected of course – especially after pictures had emerged of Ronaldo's new Nike boots with 'Quinto Triunfo' (fifth triumph) stitched into them – but the expectation only served as a reminder that one of his most impressive achievements has been to make such impressive achievements seem mundane.
We should never let them. Ronaldo held up a hand with fingers spread to indicate his quintet of Ballon d'Ors, as he matched Messi and extended their era of domination to 10 years. In a time when there are so many talented footballers, when the rewards for reaching the top are greater than ever before, it is astonishing that two men still manage to find a platform above the rest.




"I feel very happy, it's a fantastic moment in my career,"

Ronaldo said, standing with his mother Maria Dolores and his oldest son Cristiano Jr

. "I've waited a long time for this. This has been a stupendous year for me, we won the Champions League and La Liga and on a personal level I was top scorer in the Champions League.
"Trophies help me win prizes like this and I have to thank my team mates at Madrid and Portugal. They've been very important to me."
The accolade caps another trophy-laden year for the 32-year-old, having spearheaded Madrid's run to the La Liga title with 25 league goals and claimed the fourth Champions League winners' medal of his career – a tournament in which he displayed his ruthless goalscoring at its best. Ronaldo scored five goals against Bayern Munich across two legs in the quarter-finals, including a hat-trick at the Bernebeu, struck another hat-trick to knockout Atletico Madrid in the semi-finals and scored twice in the final as Real saw off Juventus 4-1 in Cardiff.
The question of Ronaldo vs Messi is impossible to ignore, but try; that can be tackled in 10 years or so when the dust has finally settled, once they have handed in their final submissions, every goal and trophy accounted for, and besides, you've already made up your mind anyway. More pertinent is to wonder just how long they can last alone on that platform?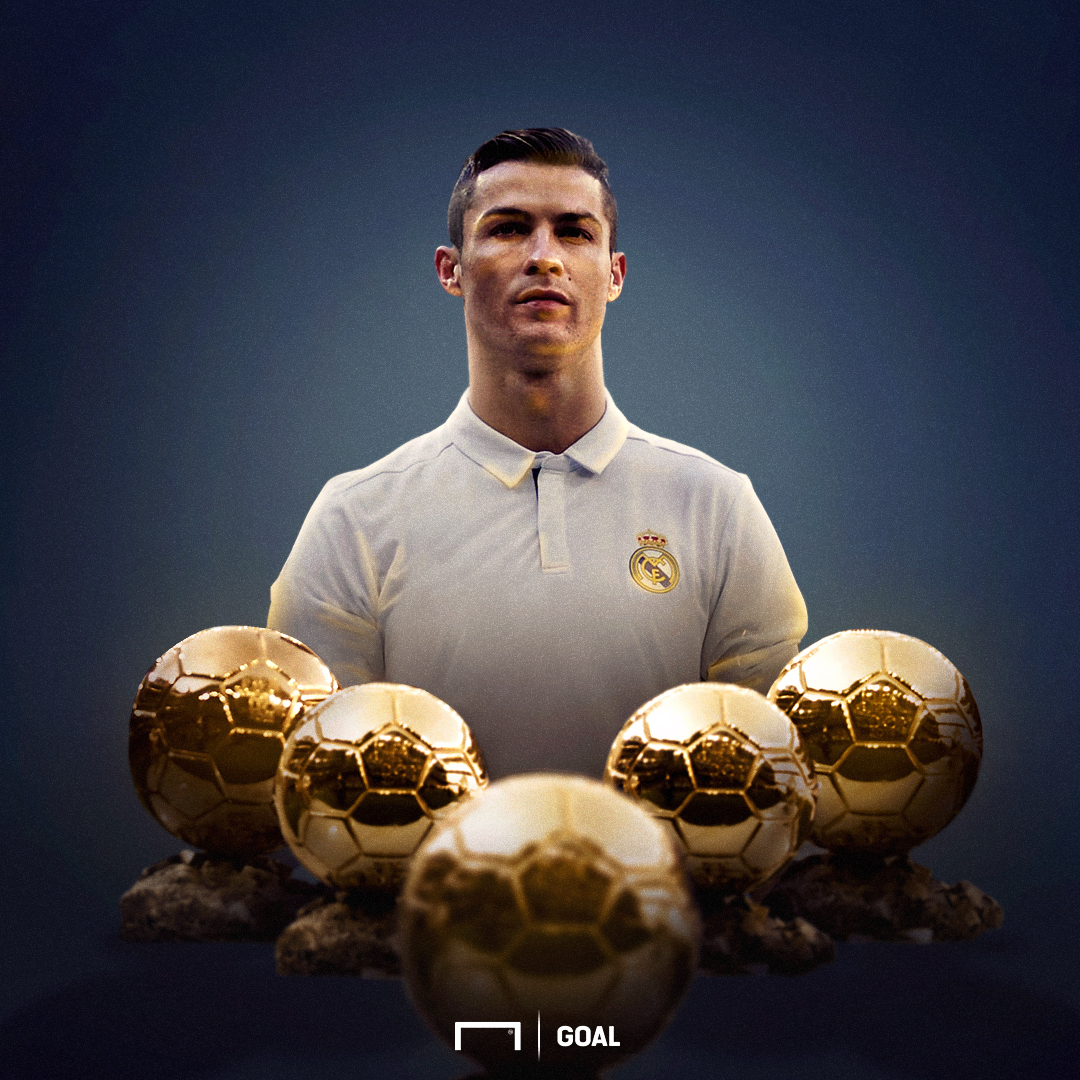 Neymar finished third and surely he is a only a Champions League or World Cup triumph away from usurping the pair of them, providing he plays a pivotal role which he surely will. And then there is his teenage team-mate, Kylian Mbappe. He was ranked seventh and the same metrics for Neymar's potential rise to the top can be used for the electric French talent. Perhaps Messi and Ronaldo can reach six, maybe more, but their reign feels more precarious than at any stage since 2010 when Ronaldo slipped down the rankings to sixth.
Whether all of this matters in a team sport is perhaps the third question, and the truth is both yes and no. No, because it is and always will be about the best team and the trophies they win. But yes, obviously yes, because we love it and, try as we might, we cannot resist the storylines that the individuals create, the contrasting personalities to latch on to. Nor should we.
Onlookers from the Premier League might query how the nation with five teams currently residing among Europe's elite 16 clubs could trouble the scorers so little. Chelsea's N'Golo Kante was the highest ranked player in eighth at the end of a year in which he claimed his second league title, and Harry Kane was rated as the best English player, finishing 10th in the overall rankings having ended the 2016-17 season as the Premier League's top goalscorer. Continued Champions League success might yield better results in 2018.
Now it is Ronaldo's time, for the fifth time, and you sense there is still more to come before this incredible era finally ends.
SOURCE